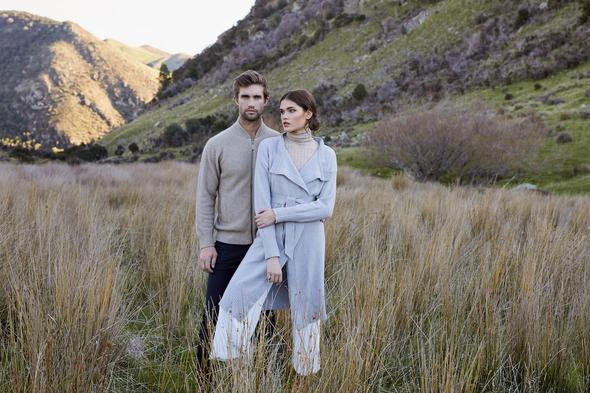 Woollen Sweater Buying Guide - Things to Consider When Buying Knitwear
Owning a woollen jumper or sweater in Australia is a must. While the temperatures vary depending on the State or Territory that you live in, it is known for the weather to fluctuate at short notice. Especially during the Winter season in the Southern locations, having a woollen sweater handy that is crafted from premium woollen knitwear Australia is ideal. We stock a wide range of Australian wool sweaters that have been designed to suit the Australian market, remain on trend and offer endless comfort and warmth.
Finding the right woollen sweaters for men or woollen sweaters for women should not be a difficult task. With an abundance of choice on our website, you will be spoiled, and it may take some time to come to a decision. Before you make the purchase, it is important to consider a few important details to help you make the right decision. We have prepared this blog with a few easy steps to consider. This buying guide will assist you to think about why you need a woollen jumper or woollen sweater and which type will suit your needs and requirements.
Here are 5 important tips to help you think about what to consider when buying knitwear.
Consider the occasion
What will be the occasion for you to wear the woollen jumper or sweater? Are you purchasing knitwear garments for work or a social outing? Woollen garments are available in a range of colours and designs, so consider what type will suit the occasion. While woollen jumpers provide warmth and comfort, they are not designed for everyday use, so take care in selecting the right jumper for the occasion.
Consider your style
Everyone has their own style. Some people like particular colours, designs and textures and prefer to avoid others. Given each person has their own preference, many options exist to help make selecting a choice easy. Consider your style and what you feel comfortable wearing. Is it a cropped jumper, v-neck sweater, zipped jumper or buttoned cardigan? We stock a complete range to suit all styles.
Consider accompanying clothing
A woollen jumper or sweater is only one part of your clothing attire. What else will you wear with your woollen garment? Will it be a skirt, pants, shirt, blouse or something else? Have a browse of our photos and descriptions to help guide you with on trend combinations.
Consider the warmth required
While all our woollen jumpers and sweaters provide endless warmth and comfort, provided they are maintained carefully, some feature different designs. For example, a v-neck cardigan has an exposed chest, so a shirt or blouse underneath is recommended. Wearing a woollen garment on top of a lighter article of clothing can help to complete the look!
Consider the material
We stock pure wool sweaters, merino wool jumpers, possum fur garments and much more. If you have a particular preference for a single fabric or blended fabric, you can find the right woollen jumper or woollen sweater to suit your requirements. All garments are comfortable to wear with a no itch or irritation feature.
At Sweaters Australia, we make it easy to find the right Ansett knitwear, woollen jumper Australia, woollen sweaters or cardigans Australia for your needs. Our woollen jumpers and sweaters continue to be in high demand due to the quality, design and warming effect. If you are in need of a new woollen jumper or woollen sweater, consider woollen sweaters for men and woollen sweaters for women at Sweaters Australia. If you have any queries, please contact us on 1800 73 22 71 or send us an email to info@sweatersaustralia.com.au.
Woollen Sweater Buying Guide FAQs
Question: What material is best for sweaters?
Answer: There is no wrong or right answer here. Its is all personal preference.
I personally love fine merino wool or possum merino and silk. But others may prefer cotton, depending on the climate where they live, others cashmere, linen, acrylic. It's like sitting down at a restaurant, everyone will order something different.
Question: Which wool is best for sweaters?
Answer: Any Australian or New Zealand wool is great – they are known to be the best quality in the world, they are soft and warm on the skin.
Question: Which sweaters are the warmest?
Answer: Possum Merino knits are the warmest – according to independent research, Possum is 55% warmer than wool and 35% warmer than cashmere.
Question: How do you know what size sweater to buy?
Answer: Fine weight jumpers are made to be worn more fitted whilst heavyweight jumpers are more true to size.